New comic in the shop!
At some point in the eldar bunker, Sha`shiva was attacked by the She-who-thirsts`s daemonesses and was saved by Skraat... but then they got split apart and she was forced to face the snaky demon with all her might... and something else.

Find this NSFW +18 comic in the shop section!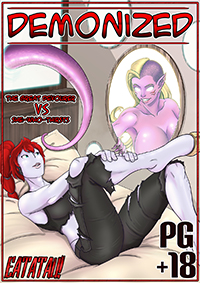 (I send them one by one, so it might take a little while. Have a little patience)
posted by True_Darius @ April 26th, 2018, 8:06 am - 0 Comments

» News Archives